Happy New Year from all the team at Civitas!  
We are back after a short break and ready to start 2022 off with some new exciting projects as well as continuing our ongoing work.  
Our cookstove project is back to full speed as we are now able to access most provinces. The team distributed 900 units in December and are kicking off the new year with a target of 10,000 cookstoves in the first quarter of the year. We are introducing new stove types to further discourage the use of the tripods and make cooking easier and much faster. Each stove saves the household fuel consumption with approximately 50% and thereby carbon emissions with up to 2 tonnes saved per household per year.  Read all about the improved cookstove project here!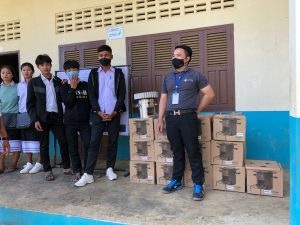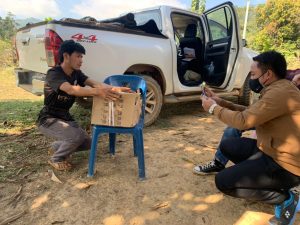 In the last newsletter we introduced our new partnership with HappyTap. Since, the team have been working hard to set up programmes that will encourage frequent hand washing everywhere and thereby contribute to Covid-19 Prevention.  We are especially proud of the Happy Hands initiative that enables children to take responsibility for their own hand washing practices and are currently in the process of creating a pilot identifying beneficiary schools and developing the implementation methodology. With schools still closed in many areas things are moving a little slower than hoped, but we are excited and ready to roll out as soon as schools reopen.  
In the meantime, it is not just school children that can benefit from the HappyTap.  More than 200 units are already in use in quarantine centres, supported by Save the Children International in Laos.  Any area that people gather or where there is water scarcity will benefit from a HappyTap.  The lightweight portable design, holds 15L of water, amounting to up to 70 hand washes. We look forward to placing more HappyTaps in healthcare centres, meeting rooms, shops, restaurants and even households.  Request a brochure from us today at info@civitas-consulting.com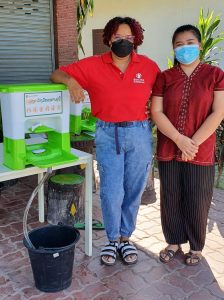 Team Tuesdays continue, this time introducing Pou and Ki. After graduating from the University of Laos in Environmental Development, Pou started his career at Civitas as a surveyor in 2020 and quickly became an integral part of the team and is now a Community Officer, leading one of our field teams registering improved cookstoves. Pou says that he loves working for Civitas because he can "learn new things both in the office and in the field" and he is always developing his knowledge. Pou is a big supporter of Manchester United and enjoys playing football as well as watching his favourite team. It is great to have you on the team Pou!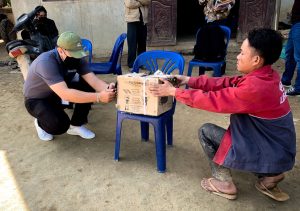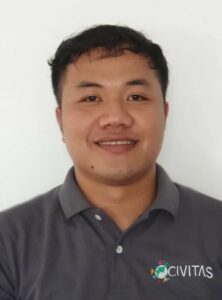 Our new Administration Officer Ki was the next on our Team Tuesday list. Ki joined Civitas 5 months ago and has quickly become part of the team. Ki is enjoying the "variety of work in the office" as well as "the camaraderie and team ethic" we value dearly. He enjoys learning about IT and computer programming and when he is at home, he continues his development in IT. Welcome to the team Ki!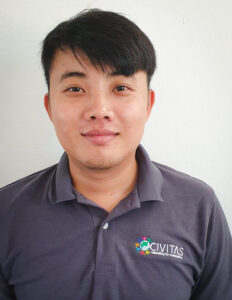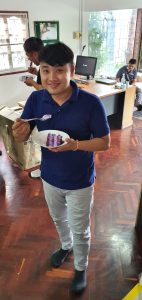 Mette and the team spent 2 days hosting a workshop in December, along with UNICEF and the Ministry of Education and Sports, training ministry staff in action research methodology and tools development as part of a long term partnership to support pedagogical advisors and improve education in Lao PDR.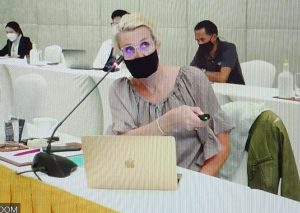 We look forward to telling you more about our projects and activities throughout the year. If you are interested in working with us or finding out more about our work, please contact us via email at info@civitas-consulting.com