After another lockdown where we all had to work from home, Team Civitas are happy to be back in the office. While Covid-19 related travel restrictions have put strict limits on our abilities to conduct in-person fieldwork, we have developed a successful strategy to conduct remote data collection in both rural and urban areas. The quality of the information gathered by this proven methodology has been surprising – especially when implementing with our young demographic. Children who are often shy during face to face interviews have proved remarkably keen to talk over the phone. It is great to see our teams adaptability to continue our important work in this challenging time – and wonderful to have the office abuzz again!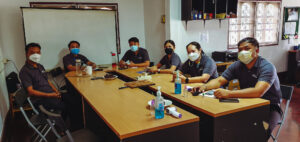 As part of our Team Tuesday posts we introduced Aek and Pheng. Aek has worked with Emma and Mette for 5 years, starting his career as surveyor and is now the team leader on our cookstove project. It has been wonderful to see how much Aek has progressed and seeing his confidence develop. Pheng works with Aek on the cookstove team, as community officer he registers cookstoves, conducts water boiling tests and engages with the local communities and more. We look forward to their continued development and progress within Civitas.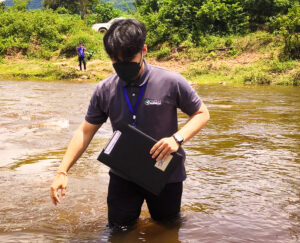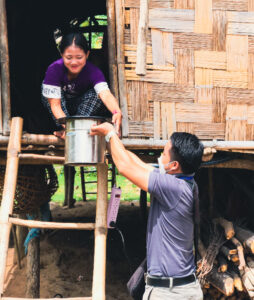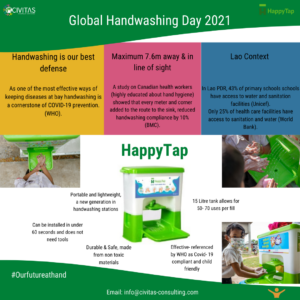 The 15th October was Global Handwashing Day and we launched our partnership with HappyTap, a social enterprise based in Cambodia producing a "next generation" portable sink, enabling behaviour change towards handwashing. By installing these units in schools, the project enables children to take ownership of their hand hygiene. The Happy Hands project will place HappyTaps in schools with a student led programme to engage the children in handwashing behaviours and enable them to educate the wider community on hand hygiene.
Another aim of the partnership is to make handwashing accessible for all, including providing HappyTaps at vaccination facilities and quarantine centres, and we are also encouraging the private sector to install HappyTaps in their place of business as part of their Covid-19 prevention measures. Commonly hand sanitisers are used in entrances and offices, however nothing is as effective at preventing the spread of infections as soap and water, as WHO says "It (handwashing) is a simple act that pays in dividends when it comes to keeping ourselves healthy and safe."
If you are interested in donating HappyTaps to schools or wish to purchase some for your business, please email us today and request the brochure or to set up an appointment for a presentation of the HappyTap. Email; info@civitas-consulting.com
Finally, have two new team members. Kidaophet (Ki) is our new Administration Officer, keeping us all in line, and Thomas, from Belgium, is a Project Officer and Social Anthropologist. Look out for them in our upcoming Team Tuesday introductions!