Due to the current situation with COVID-19 in Lao PDR, most of the provinces in the country are in lockdown, including Vientiane Capital. The Civitas team are safely working from home and taking a much needed rest after a very busy few months.
Whilst we are fortunate enough to still be able to continue working on some of our projects that do not require us to travel, we are also taking this opportunity to have a look back on preavious projects and have been sharing these on our social media pages.
Our Team Tuesday photos have been a great opportunity to acknowledge the work that goes into the field trips, the planning, training, being out in the field, sometimes for several weeks at a time and developing relationships with communities.
We have many safeguarding policies and practices in place both in the workplace and whilst in the field. Health and safety is of the upmost importance to Civitas, and we have a strict safe driving policy which includes taking a 15 minute break every two hours. As well as relieving fatigue, it is also a great chance to stop and take in the view, something the Lao landscapes can always deliver.
Training is an essential part of Civitas' work. Our teams always receive thorough training and briefings before they are sent out. Civitas is often exploring new methodologies to always ensure the best results are delivered. All our teams are trained on any new surveying methods, as well as having full briefings on the project objectives to ensure everyone fully understands the goals and what is required of them.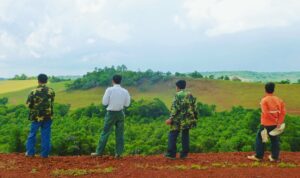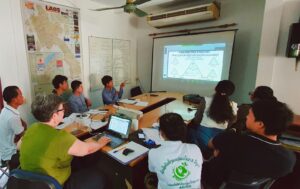 Photo Friday allows us to showcase this beautiful country to the world, as well as highlighting the many different communities that live in Laos of whom Civitas is developing ongoing relationships and partnerships with. We have been fortunate enough to have travelled to some of the most remote areas of the country and gained a unique insight into the diversities and many shared experiences of both joy and hardship.
Civitas strongly believes that everyone has a right to education, and as they say "it takes a village to raise a child". Working with the Ministry of Education and Sport, UNICEF, INGOS, and the local communities, enables us to identify barriers to education and sustainable solutions to these barriers.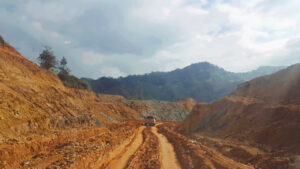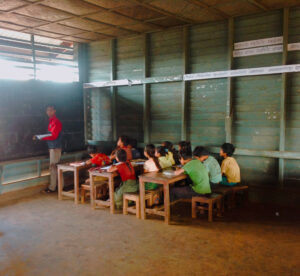 The Civitas team is looking forward to the day we can continue our work in communities, but for now we are staying at home and staying safe.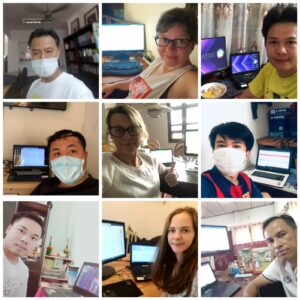 For enquiries email info@civitas-consulting.com