The office may be quieter than usual with a few of the team members taking a summer break and enjoying being able to travel once again. But work continues from various corners of Europe and Laos.
Laos is currently experiencing extreme weather as the region has been hit with heavy rains, storms and flooding, on top of Covid-19, and the following financial and fuel crises, making life tougher than ever in large parts of the country. As many roads have been washed away and so many villages are under water it is an incredibly difficult time for everyone.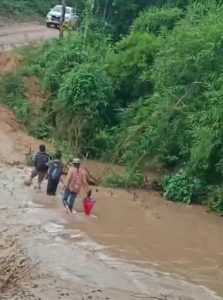 The weather is also affecting our work. After a delivery of 10,000 cookstoves arrived to the warehouse recently, our team went to Bolilhamxay to distribute cookstoves to 4900 households. Unfortunately, slippery roads and access to villages cut by raising rivers have caused them to postpone activities here. Hoping for slightly better conditions they are now traveling to Luang Prabang, where they start up distribution in accessible areas until they can get back to Bolikhamxay.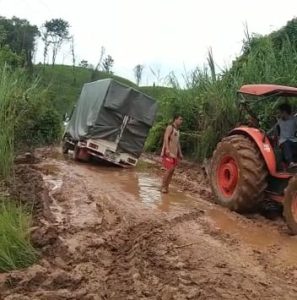 We have also welcomed a new team to the project who will be in the north conducting monitoring surveys for the last round of cookstove distributions. We hope that this work will lead to a better understanding of end-user needs and the benefits they may experience from our project. Welcome to Civitas and SuSu!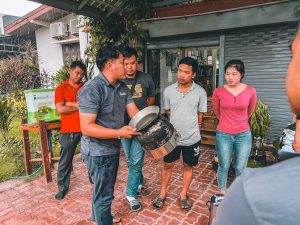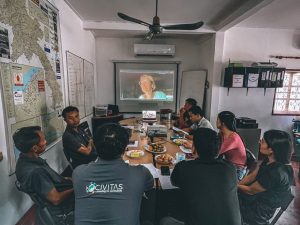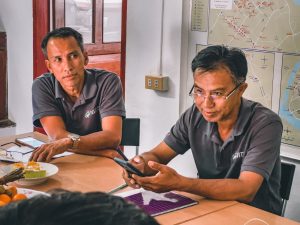 Happy Hands implementation began in SOS Children's Villages schools in May. We have now completed 7 out of 11 schools and plan to reach the last 4 schools in Luang Prabang and Vientiane in the beginning of the coming school year.  The team have had a great time working in the schools, demonstrating the HappyTap and training the children to become Happy Hands volunteers. The programme engages students in maintenance and monitoring of the HappyTaps and basic data collection methods, as well as the importance of using soap and water rather than only hand sanitizers. (see our video on the project here)
The data collected from the Happy Hands student led monitoring is starting to roll in and the first few months are showing that the HappyTaps are being used consistently. Of course, we expect this when something new is installed, they find it exciting and everyone wants to use it. Once the schools are back to full capacity in September, we will be able to gather more data to see if the momentum is continued and how we can continuously improve the project.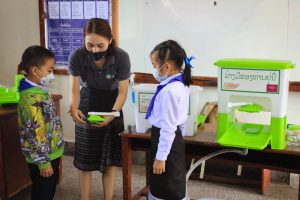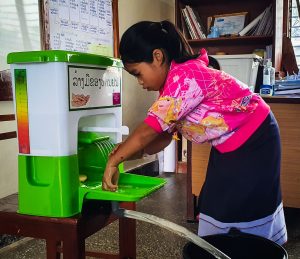 There are still many schools in Laos without handwashing facilities or access to water so contact us today to see how you could help get Happy Hands in schools.
Plastic free July was here again and this year the team were all given a bamboo cutlery set to use in the field as well as pledging to not use something for the month. We have also stepped up our game in the office with our new terracotta water filter from Terra Clear. Now we treat our own drinking water straight from the tap, cutting down emissions from water delivery services.
Whilst things may seem quiet for the moment, our team is working hard behind the scenes preparing for some great projects in the pipeline for September
Have a great summer from the Civitas team!