Team Civitas- Latest news!
The Covid-19 restrictions have eased in most areas of the country and we are some of the fortunate ones who are able to get back to the office, following strict guidelines. This also means that we are able to get some of our teams back out into the field, a relief to all.
After extensive planning and training on how to keep communities safe from Covid-19, the team set off last week to deliver 3844 cookstoves to 38 villages in 3 districts- Kasi (Vientiane Province), Toumlan and Ta-Oy (Salavan province), over the next four weeks. This is part of our ongoing project to distribute cleaner cookstoves with our partners, C-Quest Capital, World Vision and Luxembourg Aid and Development, (read our previous blog post on this project here).
Team Tuesdays are continuing and we have been introducing the faces of Civitas, starting with our senior team leaders; Bie and Phao. Both have worked with Mette and Emma for many years and have extensive experience in the field. They work hard to achieve high quality data, support the teams and make sure the objectives and goals of the project are met. Next we introduced Tadam, one of our consultants, she has worked with us on many projects, facilitating focus group discussions, conducting interviews and ensuring social safe guarding of all participants. Civitas is so fortunate to have such a dedicated and hard working team, and we look forward to introducing everyone as time goes on.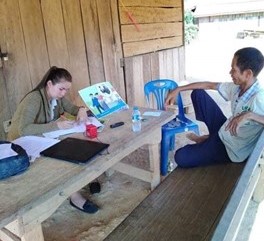 Photo Fridays give us the opportunity to highlight the areas we support such as agriculture and the importance of livestock as a livelihood strategy for many Lao people and how that requires access to information on raising techniques, vaccines, veterinary care among many other things. Another sector is health and nutrition and the 7th June marked World Food Safety Day. Lao PDR has one of the highest rates of rice consumption per year and makes up 70% of the populations caloric intake. Yet many households do not have enough rice to feed their members. Civitas measures household rice consumption as a key indicator in monitoring the socio-impacts of clients' projects. In addition to nutrition issues, many households do not have access to clean drinking water. Conducting baseline studies allows #TeamCivitas and our partners, to reach those households and villages without access to clean water, and engage with communities to deliver the necessary infrastructure such as wells and water pumps.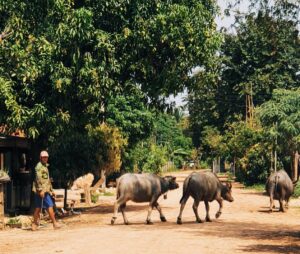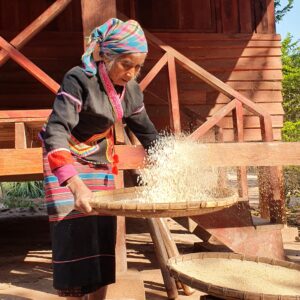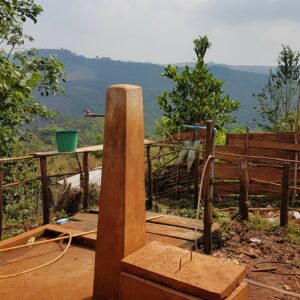 July marked the start of Plastic Free July 2021, a month where we are all encouraged to use as little single use plastic as possible and the Civitas team were up for a challenge. After a small training and presentation including some shocking figures on how long it takes for certain items to decompose (sachets 500-1000 years), every member of the Civitas community pledged to give up two items for the month, not just in the office but out in the field too. Everyone received new Tupperware boxes and drink bottles to help them along the way, and so the challenge has begun. Our goal by the end of the year is to be a plastic free organisation and as zero waste as possible. The first week in the field and the teams are showing their dedication to the challenge, using their Tupperware for food instead of having it in a plastic bag. Teamwork makes the dream work!